In 2002, the USDoE created a Career Cluster called Law, Public Safety, Corrections and Security (LPSCS). This cluster provides a framework for secondary and post-secondary schools to create curriculum and career pathways for students interested in the careers of law enforcement, fire services, security and the like. LAPSEN is the leading national organization supporting these efforts with the focus at the secondary school level. It provides and shares LPSCS career education programs, curriculum, certifications and models that help connect secondary students to work and colleges that are cost-effective and can be used by secondary school instructors, their partners and participating states.
In 2017 a number of state government organizations that have responsibilities for improving and overseeing career development programs for secondary schools in their states came together to form LAPSEN. In February 2018, IRS approved LAPSEN's non-profit status as a 501c3 organization.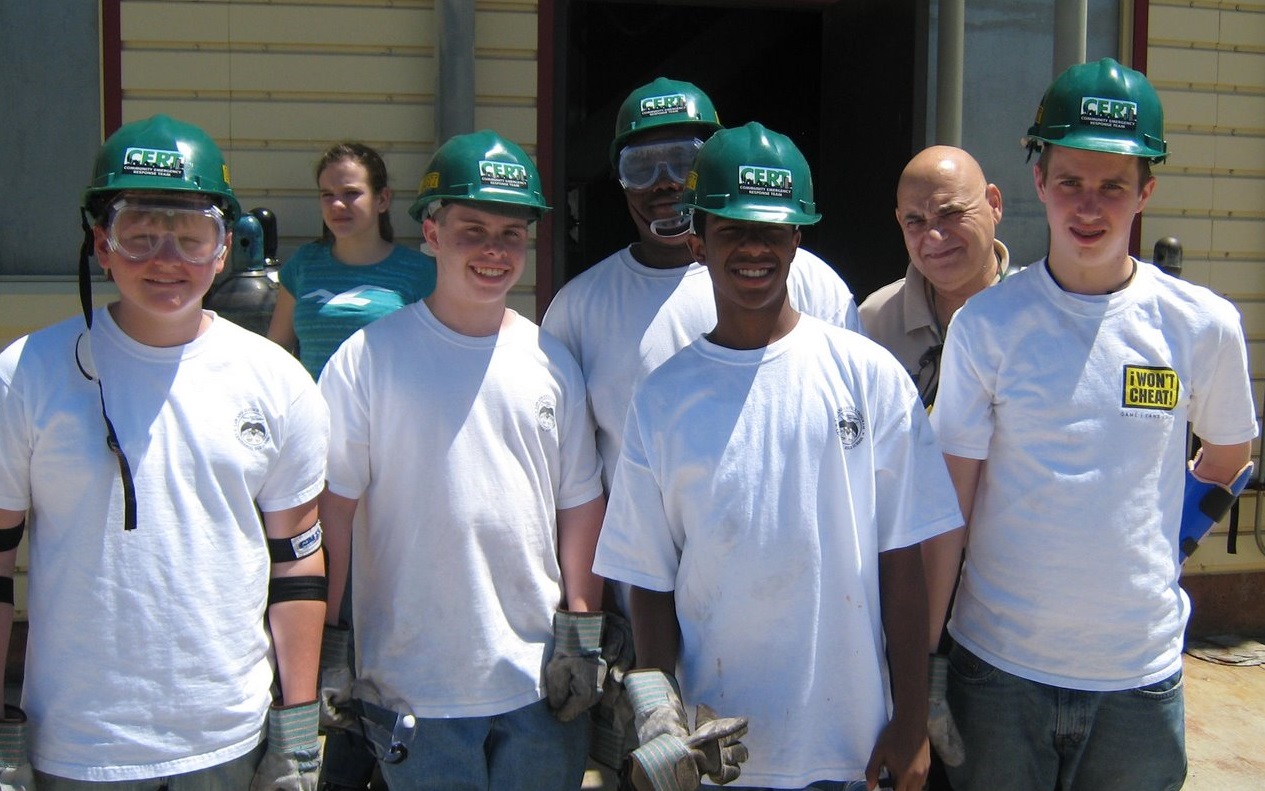 Our Mission
To help develop and share LPSCS career education programs, curriculum, certifications, and models that help connect students to work and college that are cost effective and can be used by participating states and other partners.
The Law and Public Safety Education Network will be recognized as the premier support organization for the LPSCS Career Cluster as relates to secondary school education and its connections to post secondary educations and careers in the targeted professions.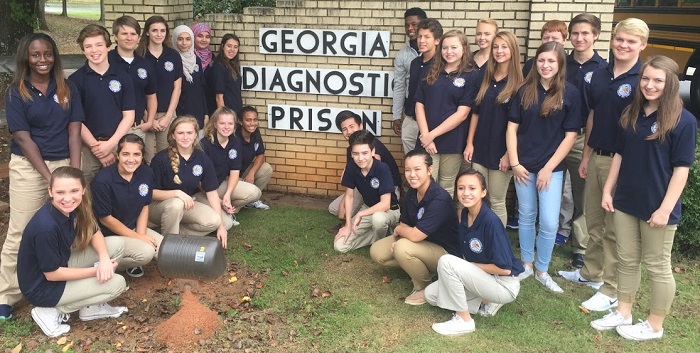 Our Goals
Identify needs of the member states, LPSCS instructors and work, using a variety of methods to meet those needs.
Developing ways of communicating with all members and their constituents to share resources including curriculum, certifications, assessments, and related materials.
Sponsor and/or recommend conferences and workshops as deemed useful by LAPSEN members
To the extent practical, include those organizations and agencies supporting education and training related to the LPSCS Career Cluster in decision-making processes related to LAPSEN goals.
Why LAPSEN Was Created
To enter the targeted professions, many of the career pathways in the Law, Public Safety, Corrections and Security (LPSCS) Career Cluster have several obstacles unique to the Cluster including age, physical fitness, and various certification needs. Compounding these are differing requirements within the states. Irrespective of these differences, most states can reduce costs and provide more effective career development initiatives by collaborating in program, curriculum, and certification development to include cost sharing. A number of states established LAPSEN to achieve those purposes.
What We Do
LAPSEN is set up to serve the needs of secondary schools that have career programs in the career areas of law, law enforcement, corrections, Fire services, security and related fields such as emergency services, emergency dispatch, cybersecurity, and forensics. 
The services provided include curriculum development, certifications for both students and instructors, training for instructors, assistance in developing and improving LPSCS career programs, and certifying and assessing current programs for quality and effectiveness.
LAPSEN Organization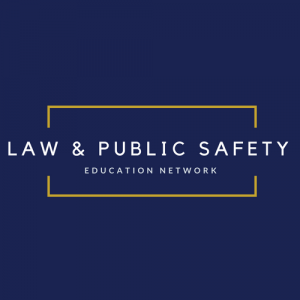 The structure of LAPSEN consists of the following:
Board of Directors: Each member state appoints of person to represent it on the Board, as well as one alternate. Board membership will be updated on an annual basis. These are the voting members. In addition, certain groups represented in LAPSEN committees, such as colleges and non-profit professional associations may select one representative to serve on the Board as a non-voting member. Executive Committee: This committee consists  of Board members and is composed of the chairperson, vice chair, past chair, treasurer, secretary, and up to three board members.
This committee shall represent the board on day to day matters, plan Board meetings, and oversee projects unless delegated by the Committee. Other responsibilities may be assigned as approved by the Board. The Executive Committee will be elected by the Board of Directors at an annual meeting. The following terms will apply:
Chairperson – A term of two years (after initial two years, the Chairperson will not be as the Vice Chair will automatically assume the position of Chairperson at the end of this year)

Vice Chair – A term of two years but will be moved into the Chairperson's position at the end of their Vice Chair term (only voted on as Vice Chair).

Past Chair – This position will not exist in the first two years and is not a position voted on by the board. The immediate past Chairperson will serve in this position for two years after his or her term as Chairperson has expired.

Treasurer –A term of two years, may be re-elected once.

Secretary – A term of two years may be re-elected once.

Three Board members – eventually these Board members will serve staggered terms with one board member going off the board each year and one being added each year. Terms will be three years. For first-year elections, one member will be elected for a 1-year term, one for a two-year term, and one for a three-year term.
 Special committees and project teams are formed as approved by the board and include the general membership.
The Full Board 
| | | | |
| --- | --- | --- | --- |
| First | Last | Organization | Board Position  |
| David | Barbour | NC DPI | Executive Board Chair |
| Cindy  | Beck | CA DOE | Executive Board, Full State |
| Kate | Blosveren Kreamer | AdvanceCTE | Executive Board, Partner |
| Aimee | Brown | MS DOE | Advisory State |
| Ed  | Butler | MS DOE | Advisory State |
| Lisa | Cacao | Microburst Learning | Partner  |
| Oscar | Carter | MO DESE | Executive Board, Full State |
| Joe  | Coffee | LAPSEN | Executive Board Secretary, Executive Director |
| Michael | Connet | ACTE  | Partner  |
| Steve | Dalton | Future Guardians of Virginia  | Partner |
| Sandi | Davies | IFPO | Partner |
| Chip  | Depietro | Charlotte Co, Fl | Full School District  |
| Chip | DePietro | FL | State Rep |
| Christopher | DeRosa | CT | State Rep |
| Dale | Fowler | Texas TEA | Advisory State |
| Lori | Gray | AZ | State Rep |
| Carrie | Hernandez | Las Cruces, NM | Full School District  |
| Stacey  | Hervey  | CO | State Rep |
| Randi | Hunewill | NV DOE | Advisory State |
| Julius  | Jackson | DC | State Rep |
| Mark  | Johnson | iCEV | Partner |
| Chris  | Lieber | SAVE | Partner |
| Rachael | Mann | ACTE  | |
| Brandon | Monk | SkillsUSA | Partner |
| Crystal  | Roberts | KS DOE | Executive Board, Full State  |
| Tony | Sanders | SAVE  | Partner |
| Rick  | Schmidt | NM PED | Advisory State |
| Jody | Smith | Precision Exams | Partner |
| Lisa  | Stange | IA DOE | Advisory State |
| Kristen  | Tirado | MA | State Rep |
| Candace | Vinson | MI DOE | Advisory State |
| Thomas | Washburn  | Fulton County Schools | Executive Board Treasurer  |
| Steve  | Watterson | SC DOE | Executive Board, Full State, Vice Chair |
| Chris  | Wood  | NECI | Partner  |
Training and Technical Assistance Group (TTAG)
Whatever training or assistance you might need, we are able to provide support. We have dozens of experts available to help with curriculum, advice, training, resources, program development and just about anything else. Since the start of LPSCS programs, our staff has been at the center of the evolution of the career cluster. If we don't know it, we certainly know someone who does! We should be your first call – because we can do it all! 
We are also always looking for new TTAG members. You may apply directly if you are already a LAPSEN member. A summary with requirements can be found here or send an inquiry to info@lapsenetwork.org
To learn more about joing TTAG – Click Here