The SAVE Corporation
Simulators for Emergency Dispatch Training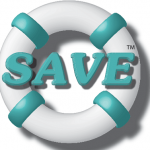 SAVE Corp. has been involved with providing secondary schools and colleges with emergency dispatch training simulators for LPSCS career programs for over 20 years.  Long term partners of SAVE include the major emergency dispatch organizations: APCO, CALEA, NENA, IAED. They also work closely with ACTE.
All members of LAPSEN can receive a 5% discount when they place their order. SAVE provides training in use of the equipment. At our National Conference, SAVE will be present to show how the simulators can be integrated into our NECI dispatch training. 
Now LAPSEN has partnered with SAVE. We do so knowing that the SAVE simulators are being used in well over 100 secondary schools, as well as colleges, with good results. Here are four institutions with their contacts:
To ensure that you can qualify for the discount, email info@lapsenetwork.org. We will work with SAVE to work out your discount. 
For more information on SAVE CORP's training simulators go to http://911simulators.com/simulators/
​